If you are a fan of the legendary Naruto manga, you will no longer find it strange when you hear the name Kakashi - one of the characters with the largest number of female fans in the Naruto series.
Kakashi Hatake was once known as the Copy Ninja of Konoha that no one is unaware of in the shinobi world. Using his Sharingan left eye, Kakashi was able to copy all of his opponent's techniques and the number of ninjutsu he copied reached 1000, which is an astounding number. As a "genius", he has always been respected by everyone for his unique ability.
On the other hand, Kakashi always does a good job as a teacher: he always cares, protects and leads Team 7 to complete many difficult tasks. Additionally, he is also a very handsome, funny and humorous person. It's no wonder that Kakashi is loved by many fangirls.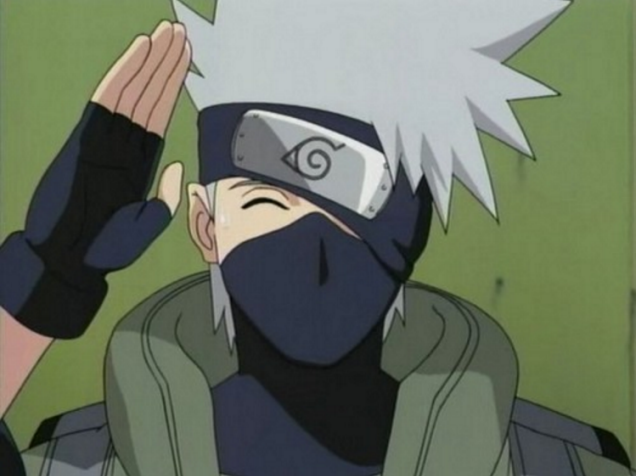 But a sad thing is, up to now, we still see him alone. Many people think that his whole life probably has only Rin - a person who has haunted him for a long time. After her death, his heart was frozen and there was no room for any girl.
Actually before that, Kakashi had an intense love affair. This is a love story with a bit of sadness when two people loved each other but they couldn't be together.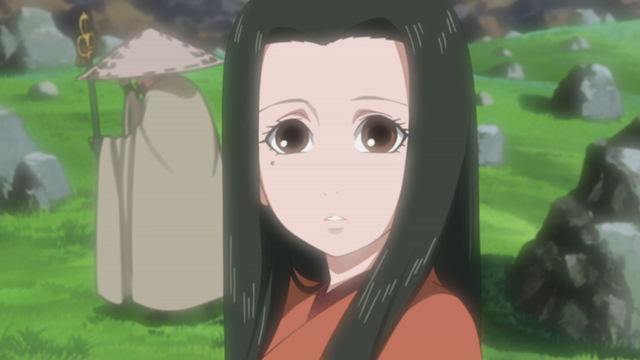 Her name is Hanare. The two have known each other since childhood, she is an orphan trained as a spy from Jomae village. Hanare's only jutsu is her Eye Mind Reading technique, which is also a filler only jutsu. One day Kakashi met her while she was crying near Konoha and the two had an "emotional" encounter.
Hanare has a beautiful and gentle appearance with charming long black hair, and bright eyes that can speak. Soft pink lips and a pretty face exuding something attractive made Kakashi feel fluttery. As for Hanare, from a young age, she lacked affection, always lived only to work and served others. She had never received the attention and care of others. With Kakashi, she felt a sense of peace and lightness - a feeling she had always longed for but never had.

Some time later, when Hanare was on a mission in Konoha, she met "her boy" in a very awkward situation. She was arrested by the Anbu for espionage, and tortured to disclose information. After the Third Hokage requested to approach her with another special method, Inoichi Yamanaka used a jutsu to tap into her brain and memories of Konoha. But surprisingly Inoichi didn't see any information about Konoha, but only saw beautiful images of her meeting with Kakashi.
Inoichi then asked Kakashi to spend the day with her for access to information. Meanwhile, members of Team 7 Sasuke, Naruto and Sakura stalked the couple and accidentally made them kiss. A very special affection developed between them, but the conflicts of war between the villages prevented them from getting together.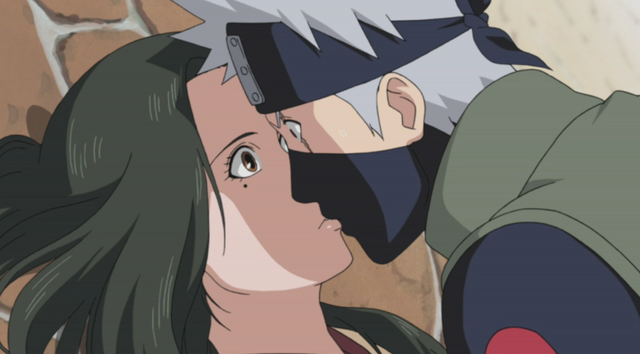 After that, a lot of events happened that made them separate forever, but in Kakashi's heart there was always a hidden corner for her that he still can't forget until now.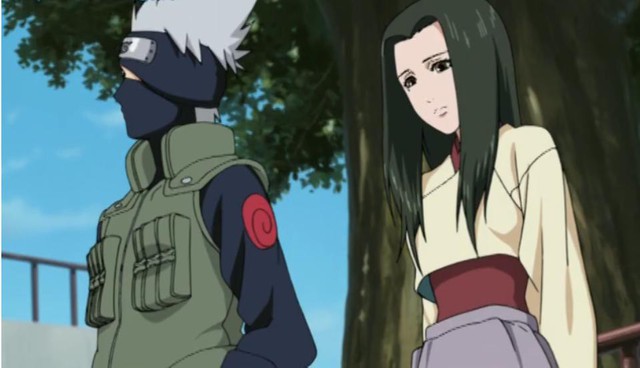 The two have similarities, lack of affection since childhood, their life purposes are to serve the war. Deep empathy and finding each other's peaceful moments makes their lives feel meaningful. But fate did not let them be together, but on opposite lines.
This is really a love that makes Naruto manga/anime fans very regretful. Had it not been for the selfish war between the forces in the Shinobi world, perhaps these two would have had a happy ending.
Are you interested in Kakashi's outfit? Click here to purchase.